ELT AF/AP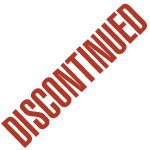 The AVMM ELT AF/AP 406 is an aeronautical survival beacon designed for liferafts.
This new generation of ELT complies with the latest regulation and offers all the improvements of the COSPAS-SARSAT system with the 406 MHz frequency :
- Global coverage
- Precise pinpointing
- Identification of the aircraft in distress (the ELT transmits a unique aircraft identification number)
- Efficient process of false alarms to avoid costly search and rescue operations
The AVMM ELT AF/AP 406 transmits on all 3 emergency frequencies (121.5/243.0 and 406 MHz). The ELT is automatically activated during a crash and transmits the standard swept tone on 121.5 and 243.0 MHz. Every 50 seconds for 440 milliseconds the 406.025 MHz transmitter turns on and transmits an encoded digital message to satellite system.
The ELT AVMM ELT AF/AP 406 is programmed with either the aircraft tail number, a serial number or the aircraft operator designator. This operation takes only a few seconds.
An integrated "self test" checks the main functions of the beacon.
Technical specification:
Frequencies: 406, 121,5/243 MHz
Radiated power:
in 406MHz channel 5W
in 243MHz channel 100 mW
in 121,5MHz channel 100 mW
Operation time: 24 hours at 406MHz, -20C
48 hours at 243, 121,5MHz, -20C
Power supply unit: Lithium, P/N: PS-3
Temperature range:
operating: -20C...+55C
storage: -35C...+85C
Weight: 850g
Activation: Manual
Selftest: Operation test, channels test
Auxiliary antenna: Whip, P/N AW-1
ELT case: Carriage Bag
Warranty: 5 years
Coding:
ELT can be coded using any PC by PR-1 remote coding tool and EltPro 1.2 Software.
Compatible with the 4 Cospas-Sarsat protocols.
Maintenance:
The manufacturer recommends annual complete check up
unless otherwise legislated by national authorities.
Emergency Locator Tramsmitter fully complies with:
COSPAS-SARSAT C/S T.001 Specification;
FAA TSO-C91a and TSO-C126 standards;
EUROCAE ED-62
RTCA DO-204, DO-103
KT-23-01
Installation:
Equipment should be installed in rear passenger cabin or upper
rear fuselage to allow easy manual activating.
No files avaliable for this product.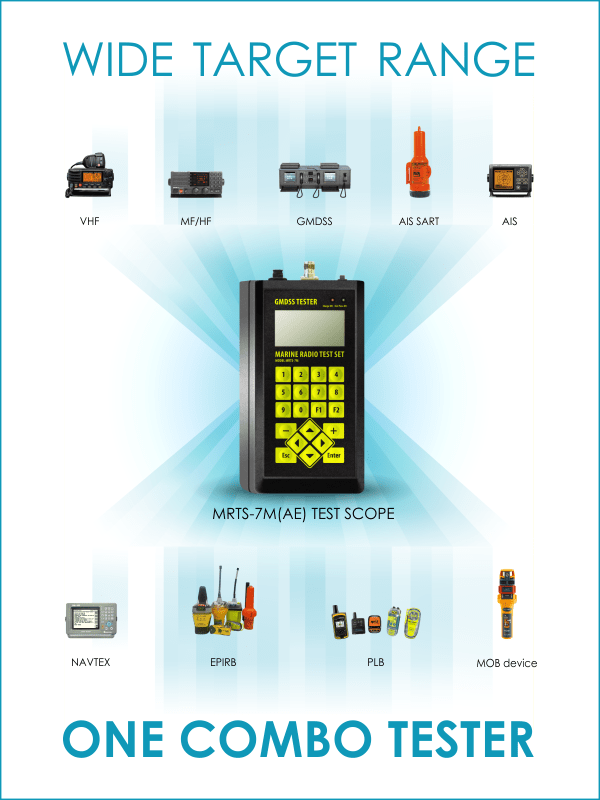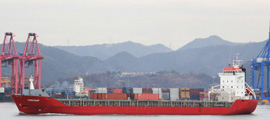 Our company offers a range of maritime test devices intended for complex testing of GMDSS Equipment in accordance with IMO and SOLAS requirements.
Our test devices are capable to test automatic identification systems (AIS), AIS-SARTs, all 406MHz Cospas-Sarsat beacons, 9GHz search and rescue transponders (SART), and MF/HF and VHF GMDSS radios with DSC.
Testers are designed for ship surveyors, beacon suppliers, classification societies and administrative authorities.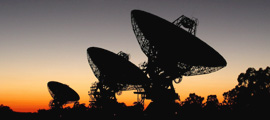 Our company offers a wide range of electronic Design services in field of Radio frequency (RF) engineering in maritime and aviation areas.
Applying our experience to RF design and manufacturing, we offer PCB engineering and development services to companies within such various industries as telecom, commercial, industrial, aerospace and military.
Our engineering services includes design and manufacturing in range from product concept and PCB design to production, assembly, and testing.