Hydrostatic Release Unit G-5
The G-5 Hydrostat is an automatic release device for use with Liferafts, EPIRBs and other equipment.
The Hydrostatic Release Unit G-5 is widely used for Emergency Position Indicating Radio Beacons (EPIRB). Should the vessel sink, the G-5, which is activated by increasing water pressure, will automatically release the EPIRB. On reaching the surface the EPIRB starts to emit a signal of identification and position to a satellite. Instead of the rope sling a specially developed plastic bolt secures the radio beacon and will be cut when the unit is activated.
Hydrostat G-5 is our last development in a field of hydrostatic release devices. This is a so-called collet-type device of proprietary design of the radio communication designing department former engineer Vladimir Shchegolev in agreement with Musson Marine Ltd.
Formerly he had also designed collet hydrostats for ЕВ-10 radio beacon (Saracom Ltd). COSPAS-SARSAT certificate #94 is used in EPIRB EB-20 and EB-20 SVDR Capsule (COSPAS-SARSAT certificate #128). For this СM-511 device two press mold sets are manufactured (made in Korea and Ukraine).
The similar principle of the operation is typical for hydrostats for EPIRB Samyung SEP – 406 certificate #117, SEP-500 and SEP – 500В (certificate #195).
Hydrostat principle of the operation is what the spring within hermetic package fix the collet down. At the bottom of the hydrostat there is non-leaking rubber membrane which pulls off under a pressure of water by means of what the spring constricts, collet pressure grows weaker and the collet jumps out of the case.
According to ОЕМ agreement hydrostat G-5 is used on the following products:
EPIRB M-406 (Yaroslavl radio manufacturing plant, certificate #145)
EPIRB Marlin-406 (Marlin-406 A2) (manufactured by Kolgrim-Don, certificate #161)
EPIRB PRO-5 (manufactured by Uranis, certificate #172)
FEATURES
- Complies with the latest SOLAS and IMO resolutions and COSPAS-SARSAT recommendations
- Compact size
- Two years service life after installing
SPECIFICATION
- Weight 75g
- Operating temperature -40°C..+55°C
- Storage temperature -40°C..+65°C
- Service life after installing 2 years
- Operating deapth 2..4 meters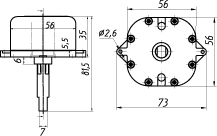 The G-5 needs no annual service, maintenance or spare parts.
You simply install a new one every two years and dispose of the old one.
No files avaliable for this product.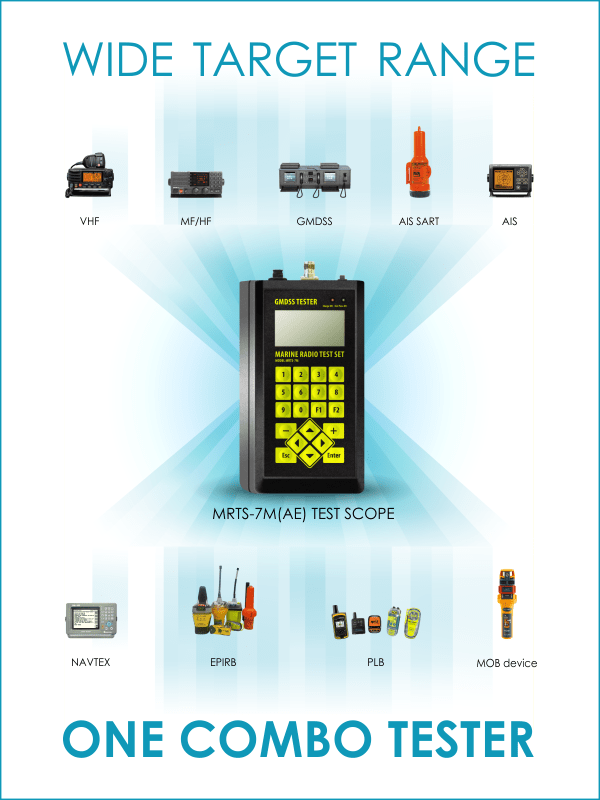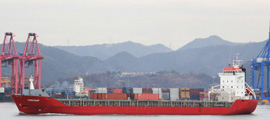 Our company offers a range of maritime test devices intended for complex testing of GMDSS Equipment in accordance with IMO and SOLAS requirements.
Our test devices are capable to test automatic identification systems (AIS), AIS-SARTs, all 406MHz Cospas-Sarsat beacons, 9GHz search and rescue transponders (SART), and MF/HF and VHF GMDSS radios with DSC.
Testers are designed for ship surveyors, beacon suppliers, classification societies and administrative authorities.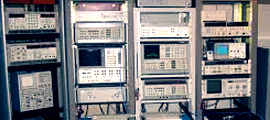 We offer special equipment that mainly used by laboratories or manufacturers for quality control in production.
High accuracy professional 406MHz BEACON Tester BT-611M indended to check beacon compliance with the requirements, specified in C/S doc. T.001, T.007. AIS-SART Tester Pro Lab Tester is device used for verification of AIS and AIS-SART parameters in real time.
GALILEO REFERENCE BEACON GENERATOR BG-105/102 is high-precision simulator of Cospas-Sarsat emergency beacon messages.