GMDSS Tester MRTS-7M
Marine Radio Test Set MRTS-7M (GMDSS Multi Tester) is designed to carry out the mandatory periodical or annual surveys of all range of GMDSS equipment: AIS Stations, EPIRBs, MF/HF/VHF Radios with DSC and NAVTEX receivers in accordance with IMO A.948 (23) or A.997(25), A.1020(26), resolutions and MSC.1/Circ.1252, MSC.1/Circ.1039, 1040 circular letters.
Marine Radio Test Set MRTS-7M is all-in-one now.
The MRTS-7M is the device capable to provide accurate, independent operation test of the following equipment:
VHF receiver-transmitters
VHF DSC Controllers
VHF Watch Receivers
AIS Class A, AIS Class B, AtoN, AIS Base stations
AIS-SARTs
EPIRB, PLB
MF/HF radiotelephone equipment
MF/HF DSC Controllers
MF/HF Watch Receivers
NAVTEX equipment
9GHz SART (optionally)
The GMDSS Multi Tester MRTS-7M is specified equipment for radio inspectors performing mandatory, periodical surveys of ship-borne communication equipment.
The tester allows ensuring the GMDSS equipment meets the appropriate performance requirements.
The Marine Radio Test System MRTS-7M is capable to transmit and receive the signal by:
broadcast antenna
direct connection by means of power sensor meter, attenuator and cables (conductive measurements)
All the test procedures are provided in accordance with international standards, such as:
IMO A.948 (23) or A.997(25), A.1020(26) resolutions (for marine radio stations);
The circular letter MSC.1/Circ.1252 (for AIS stations);
IMO Circular MSC.1/Circ.1039, 1040 (for C/S beacons);
IMO Resolution A.802(19), SOLAS-74/88 (for SART).
The MRTS-7M has a newest software, designed to make survey work easier.
The device can be connected by means of standard USB A - USB B cable. Special software is available for download.
The software is compatible with Windows, MAC OS X and Linux. It provides possibility of automatic generation of IMO-like reports for all types of tested equipment. Even more, now a surveyor can generate one combined report of all the safety equipment tested on a vessel.
A surveyor's paper work can be now reduced to minimum: just generate a report, print it and sign! Or save it and send by e-mail. Add your company header with the logo and contacts in the user's profile, thus the test reports will be automatically generated with the header selected.
Linux, OS X and Windows 10 don't require any drivers installation. For Windows 7 and earlier versions FTDI driver should be installed for proper connection on first run.
Windows 32 bits is supported.
Complete set of the tester:
Main unit (MRTS–7M)
Power supply unit
VHF/MF/HF telescopic antenna
VHF Pow-VSWR meter (60W)
USB-A – USB-B cable
NMEA IN/OUT cable (DB9 fem – open wire 1.5m)
User Manual
Calibration Certificate
Watertight & crushproof plastic box
OPTIONS:
SART testing unit
MF/HF Attenuator 200W
AIS pilot-plug cable
Operational frequencies:
VHF range all simplex channels: 156,000-163,000 MHz
VHF range CH70: 156,525 MHz
MF/HF Range: 400 - 30 000 kHz
MF range DSC Mode:
2187.5 kHz – Distress frequency;
2177.0 kHz – Traffic frequency;
2189.5 kHz – Traffic frequency.
HF range DSC Mode:
4207.5 kHz

6312.0 kHz

8414.5 kHz

12577.0 kHz

16804.5 kHz
Measurement accuracy:
Frequency measurement general: +/- 0.2 ppm +/-1 digit
Frequency measurement at CH70: +/- 0.2kHz
Ouput signal:
Stability of output frequencies (GTXO-91V/EN 19.20MHz):
Frequency setup accuracy at +25°С: ±1,0 ppm ;
Temperature stability of frequency in range of 0 … +45°С: ±0,5 ppm ;
Aging rate: not more ±1,0 ppm/year for first year.
Levels of output signals in DSC mode:
Max. POW level:
VHF range: -13 dBm ± 1 dB;
MF/HF range: -13 dBm ± 1 dB.
Min. POW level:
VHF range: -99 dBm ± 3 dB;
MF/HF range: -99 dBm ± 3 dB
Levels of output signals in MF/HF and VHF Synthesizer mode.
400 - 30 000 kHz: 13 dBm ± 1,0 dB

156 000 - 163 000 kHz: 13 dBm ± 1,0 dB
Signal attenuation range: 0 - 93 dB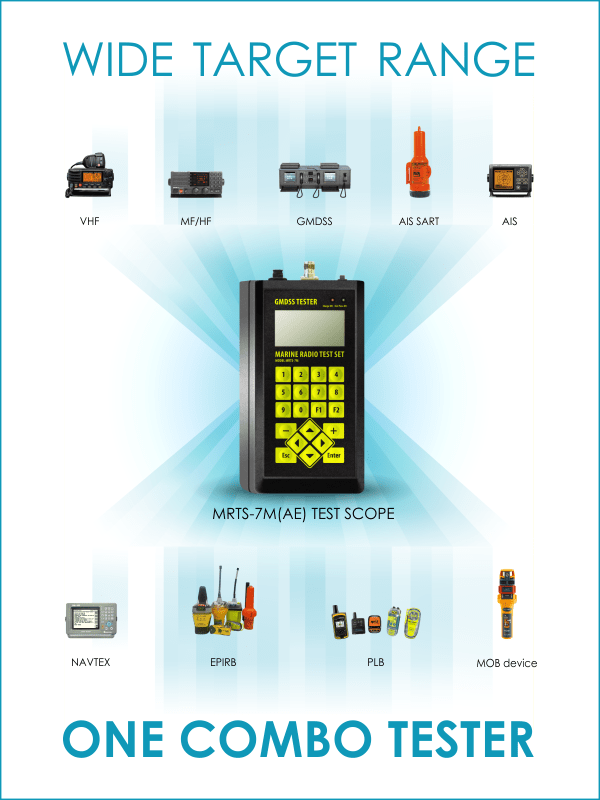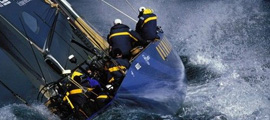 Our company has developed completely new maritime safety equipment AIS-SART Musson - 502A, which operates in A and B VHF AIS channels.
Also we manufacture float Free Satellite Emergency Position Indicating Radio Beacon (EPIRB) under the IMO requirements for COSPAS-SARSAT system, a mandatory item in the GMDSS (Global Maritime Distress Safety System). Certified and type approved.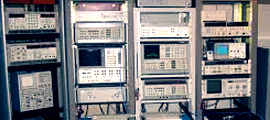 We offer special equipment that mainly used by laboratories or manufacturers for quality control in production.
High accuracy professional 406MHz BEACON Tester BT-611M indended to check beacon compliance with the requirements, specified in C/S doc. T.001, T.007. AIS-SART Tester Pro Lab Tester is device used for verification of AIS and AIS-SART parameters in real time.
GALILEO REFERENCE BEACON GENERATOR BG-105/102r is high-precision simulator of Cospas-Sarsat emergency beacon messages.