GALILEO REFERENCE BEACON GENERATOR BG-105/102
Galileo Reference Beacon Generator BG-105 (further – generator) is high-precision simulator of Cospas-Sarsat emergency beacon messages (EPIRB, ELT, PLB operating in 406MHz frequency range). BG-105 allows to simulate up to five simultaneously operating beacons with messages overlay in time. The generator is intended to operate under PC control to provide the customization of main parameters of each simulated beacon on every of five channels by means of terminal program.
Galileo Reference Beacon Generator BG-105 is a custom-made test instrument. Its purpose is to simulate the simultaneous activation of multiple distress beacons. The BG-105 contains five independent frequency generators, each capable of producing either a stream of time-multiplexed signal pulses from one or more beacons or a continuous wave output. The generator provides the capability to produce up to five concurrent beacon transmissions. The net effect is the production of multiple beacon signals with possible overlaps in both time and frequency. The sum of the outputs from the generators can be amplified by a high-powered RF transmitter before delivery to the appropriate antenna. The BG-105 control software provides the capability for configuring simulated beacon signals and complex test scenarios.
We also offer Galileo Reference Beacon Generator BG-102 version which has the same specification but reduced to 2 number of channels.
Galileo Reference Beacon Generator BG-105 and BG-102 allows to:
- Generate Beacon Test Sequences under Cospas-Sarsat standards in 5 and 2 channels accordingly.
- Simulate a large number of beacons for system capacity tests.
- Vary the radio frequency and data content parameters associated with each beacon transmission.
- Add interfering carriers or white noise to the beacon transmissions.
- Simulate collisions between beacons.
SPECIFICATIONS
Operational Modes
► Up to five independent Beacons (Channels) transmitted simultaneously.
► Operational Modes
- Continuous Wave (CW)
- Continuous Message (CM)
- Burst – deterministic repetition period
- Burst – random repetition period
- Burst – External Triggered
- Burst – Manual Triggered
Individual Beacon-Transmitter Parameters:
Digital Message Generator
- Repetition Period: 0,5…65 s, Resolution - 0,001s
- Relative Message Offset: 0…16 s, Resolution - 0,1s
- Total Time Transmission: 435.6…444.4 ms and 514.8…525.2 ms, Resolution - 0,1ms
- Unmodulated Carrier Time: 158.4…161.6 ms, Resolution - 0,1ms
- Bit Rate: 400bps ±1%
Modulator and 406 MHz Transmitter
- Frequency: 406.000000…406.100000 MHz, Resolution - better than 1Hz
- Frq. short temperature variation: better than 2*E-09 (2 ppb)
- Frq. mean slope: better than 1*E-09 (1 ppb)
- Residual frequency variation: better than 3*E-09 (3 ppb)
- RF Output signal attenuation: 0…45 dB (0…85.5dB max), Resolution - 0.5dB
- Phase Deviation: 0.9…1.3 rad, Resolution - 0.1rad
- Modulation Rise/Fall Time: 50…250 us, Resolution: 1us
- Modulation symmetry: ≤ 0.05
- Burst-switch attenuation: ≥ 45dB
RF Output
Output Connector: SMA Female
Power Level (when 5 simultaneous beacons at max power): 0dBm ±1dB
Output Impedance: 50 Ω
VSWR: <1.3
Safety and EMC
Safety class: I (EN61010-1)
EMC: Complies with EN61326 Class B.
Power Supply
Power supply: 115/230V ± 10%, 50/60 ±3Hz
Power consumption: <10 W
Operating environmental conditions
Operating temperature: +5°C…+40°C
Storage temperature: -20°C…+40°C
Max. rel. humidity: 40%...60% (non condensing)
Transport and storage environmental conditions
Temperature: -40°C to +60°C
Humidity: 5% to 95% (non-condensing)
Pressure: equivalent up to 15km altitude
Mechanical
Dimensions (W x H x D): 485 x 132 x 405 (mm)
Width x Height x Depth
Weight: 8 kg
The complete set of BG-105 Generator:
- Galileo Reference Beacon Generator BG-105
- PC Cable (USB A – USB B 3.0m)
- Power supply unit
- User manual
- Package
No files avaliable for this product.
Other Products

BT-611M Beacon Tester is designed for high accuracy and resolution measurements of the full set of beacon signal parameters to check its compliance with the ones, specified in C/S doc. T.001, T.007. The tester is successfully used for Cospas-Sarsat type approval certification process. It is professional specified test equipment for beacon manufacturers or test laboratories, service centres.

Cospas-Sarsat Distress Signal Homer Receiver is specially designed for 406MHz emergency radio beacon signals detection, reception, verifying, decoding and positioning. It is a wide range ground/mobile real-time COSPAS-SARSAT signal decoder designed to locate and verify emergency distress signals sent by any 406MHz beacon in local search area.

AIS (AIS-SART) Tester Pro Lab is designed for laboratories and manufactures of AIS and AIS-SARTs. The AIS Test Set is intended for verification AIS and AIS-SART parameters in real time with saving all received data. Designed in accordance with ITU-R M-1371-3, IEC 61993-2, IEC 61097-14.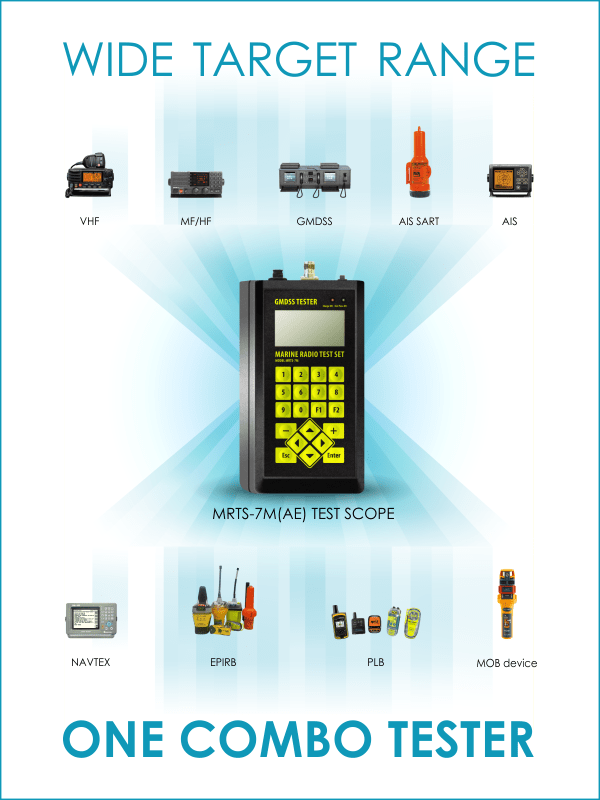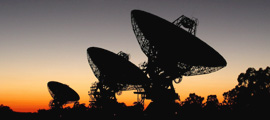 Our company offers a wide range of electronic Design services in field of Radio frequency (RF) engineering in maritime and aviation areas.
Applying our experience to RF design and manufacturing, we offer PCB engineering and development services to companies within such various industries as telecom, commercial, industrial, aerospace and military.
Our engineering services includes design and manufacturing in range from product concept and PCB design to production, assembly, and testing.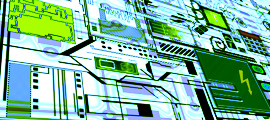 We offer some solutions ready to be integrated and sold under your trademark or brand. Our technologies can be incorporates into your new products.
We ready to design solution under you specification and custom orders to suit your needs.
We can work together for a delivery solution that best fits your inventory level and cash flow needs.
We have ready 3 channel small PCB - 406MHz, 121.5MHz and AIS that can be intergrated in any product.