Company profile
Since 1995 Musson Marine Ltd is a Research and Production Company which main activity was development and production of GMDSS safety equipment and testing equipment. (Musson Marine Ltd was founded on basis of Musson Exim Ltd (1995 - 1999) Ex Musson Concern).
Initially our main markets were in Russia, Ukraine, Azerbaijan, Georgia, Kazakhstan where service and survey authorities were equipped with our devices for annual GMDSS equipment survey (such as SART, EPIRB, MF\HF with DSC, Navtex, AIS).
Since 2000 the company offered products on the world market and now Musson Marine Ltd is the one of the prime vendors of the GMDSS testing equipment.
We developed and start serial production of range of maritime safety equipment: EPIRB, RADAR-SART, SART, ELT and accessories: hudrostatic release unit etc.
Our staff have wide experience in developing of high-end radio equipment. Our main developing principal is a favourable price. It is relies on quite low living standards and salaries in Ukraine comparing to the industrial upbuilding of some other nations.
In 2015 Musson Marine Ltd was acquired by Aeromarine SRT
Some additional information about Musson Marine Ltd:
- Musson Marine Ltd was established in 2000
- Office staff is 34 persons
- There are 22 qualified engineers and two of them are PhDs in Technical Sciences
- The company is approved by Ukrainian and Russian Marine register, certified in accordance with the ISO 9001-2000 quality requirements.
History points
2000 – Musson Marine company foundation.
2000 – development of new portable tester for COSPAS-SARSAT radio beacons.
2001 – developemnt, certification and serial production of EPIRB М-406.
2002 – has been developed a new SART tester for an annual calibration procedure for search and rescue radar transponders of any manufacturer according to the IMO resolutions.
2002 – first sale of the GMDSS test equipment set to the USA customers.
2002-2003 - main company activity is developing, manufacturing and sales of the GMDSS marine test equipment and ARB-M EPIRB. Design of new MP-406 EPIRB.
2004 – EPIRB MP-406 type approval certification.
2004-2006 - Musson Marine company developedand certified ELT S и ELT AF equipment by contract with JSC Navionika, Kiev. ELT AF wasn't certified die to financing withhold in 2005-2008.
2005 – COSPAS-SARSAT receiver upgrading and new BEACON tester 406-02 model developing. Developing of the new MRTS -7 GMDSS tester with DSC function test (for marine radio communication, also Navtex receivers testing ability is supported).
2007 – participation in developing and COSPAS-SARSAT certification of PLB for (Yaroslavl Radio Plant) for Russia force of arms purpose.
2008 – New AIS tester (A and B class) developing for annual checks for compliance with the requirements SOLAS и IMO.
2009 - new AIS-SART developing according to the IMO requirements (codename AIS-SART Musson – 505) and replacement of 9 GHz SART – Musson-502 by developing new model RADAR – SART Course.
2010 - development of HRU G5
2011 - development of new 406MHz BEACON Monitor under special order - cospas-sarsat beacons monitoring tool
2012 - modification of AIS Tester. Increased production due to higher demand.
2013 - development and production of beacon generator under special order - cospas-sarsat beacon simulator
2014 - development of new AIS-SART Musson 502A
2015 - Musson Marine Ltd was acquired by Aeromarine SRT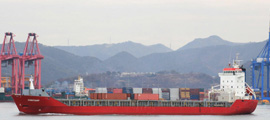 Our company offers a range of maritime test devices intended for complex testing of GMDSS Equipment in accordance with IMO and SOLAS requirements.
Our test devices are capable to test automatic identification systems (AIS), AIS-SARTs, all 406MHz Cospas-Sarsat beacons, 9GHz search and rescue transponders (SART), and MF/HF and VHF GMDSS radios with DSC.
Testers are designed for ship surveyors, beacon suppliers, classification societies and administrative authorities.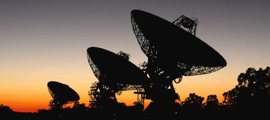 Our company offers a wide range of electronic Design services in field of Radio frequency (RF) engineering in maritime and aviation areas.
Applying our experience to RF design and manufacturing, we offer PCB engineering and development services to companies within such various industries as telecom, commercial, industrial, aerospace and military.
Our engineering services includes design and manufacturing in range from product concept and PCB design to production, assembly, and testing.